Therapy for Relationship Issues, in Reno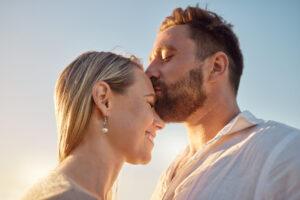 Relationship struggles can feel like you're caught in the same old dance without knowing the steps — it's frustrating, exhausting, and sometimes feels easier to just sit the dance out. But our team of EFT therapists are trained to help couples find their rhythm again. We're experienced guides who know the ins and outs of the most complex emotional terrains and are ready to help you and your partner reconnect.
We also regularly work with individual clients who want to improve their capacity for healthy, happy relationship.
Our therapists are here to create a space where both of you can feel heard and understood. By getting to the heart of the emotional bonds and patterns that hold you back, we can work toward turning those stumbling blocks into stepping stones for a stronger, more secure relationship.
With warmth, curiosity and expertise, our Reno-based therapists help you and your partner unpack the baggage that weighs you down. It's a process of making sense of the unspoken pieces that drive your relationship dynamics. Through this process, you'll learn to move together in new ways that foster closeness and security, opening the door to a healthier, happier partnership.