Navigating Mixed-Agendas in Couple Therapy
"Can my marriage be saved?" It's a critical question, and one that nearly 30% of couples embarking on therapy ponder. In such scenarios, one partner might be contemplating an exit, while the other is keen on mending the bonds. This differing stance often becomes a stumbling block in the therapy process. Sometimes, the therapist faces a dilemma, unsure how to steer the couple when their commitment levels diverge. Occasionally, this results in a half-hearted therapy attempt, which, unfortunately, seldom satisfies either party.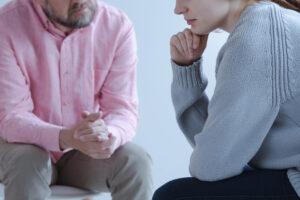 Finding Clarity with Discernment Counseling
Gaining clarity and confidence in decision-making is vital for these couples grappling with "mixed-agendas". If you find yourself constantly wondering, "can my marriage be saved?", it's crucial to delve deeper into your chances for reconciliation. Discernment Counseling (DC) aims to provide this clarity, grounding your decisions on a deeper comprehension of the marriage's evolution. Essentially, DC acts as a pivotal platform where couples can weigh their options prudently before taking a definitive step toward or away from divorce.
Your Guide to a Secure Relationship Future
Con, a certified Discernment Counselor in Reno, is proficient in guiding couples teetering on the brink of separation. This structured approach encompasses a limited number of focused sessions, working with both individuals and as a couple. It's vital to note that Discernment Counseling isn't a precursor to couples or marriage therapy. As a certified Emotionally Focused Therapist for couples and marriage counseling in Reno, Con can adeptly guide you in deciding if and when transitioning to a course of EFT for couples or marriage is the right move.
In this process, couples get to explore one of three avenues: initiating a concerted effort to rejuvenate the relationship, maintaining the current status (generally not a feasible option when one is leaning towards separation), or opting to part ways amicably. This method, with its unique session duration and pricing structure, distinctly separates it from traditional couples or marriage therapy.