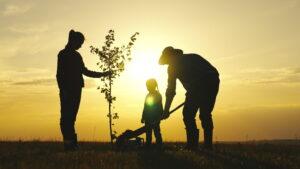 Four easy steps to starting therapy with us:
Step 1 -FILL OUT AN INQUIRY FORM HERE. or give us a call at 775-235-2205.
Step 2 - RECEIVE A CONSULTATION CALL: Starting therapy is a significant step, and understanding your needs is very important to us. Shortly after receiving your message, our administrative lead will contact you. This is in order to set up a brief consultation call with one of our therapists. During this initial conversation, you can let us know more about your circumstances. Also, and very importantly, you can ask questions about our process. Consequently, we can identify the therapist who aligns best with your unique situation. We will also refer outside of our practice if this is best for you.
Step 3 - COMPLETE THE PAPERLESS INTAKE MATERAIL WE WILL SEND: As you move forward with starting therapy, we'll send you an introductory email from ERHA-Reno. This message will contain important intake materials (all paperless). In order to get you started quickly we would appreciate you completing within 24-36 hours. Once we receive the completed forms, we will activate the online scheduling module, allowing you to choose appointment slots that work with your schedule.
Step 4 - SCHEDULING YOUR SESSION: The subsequent step in starting therapy is to schedule your initial session. Our online scheduling system, designed for straightforward navigation, aids you in setting up appointments at times that works well for you. Should you have any difficulties, we are always here to assist, ensuring a smooth process in securing a suitable appointment slot.
Step 5 - ATTEND YOUR SESSION: We understand that this can be a significant step and appreciate your commitment. Rest assured, your therapist is dedicated to creating a warm and professional therapeutic environment, where you can feel at ease to embark on your healing journey. We look forward to welcoming you to your first session